Still much to do on the nursery, but here are some pics of what we've done so far...
Still waiting on:

-OUr awesome rocking chair!

-Changing table pad and sage green cover
-lamp
-Bureau
You can see where we really need the table pad and cover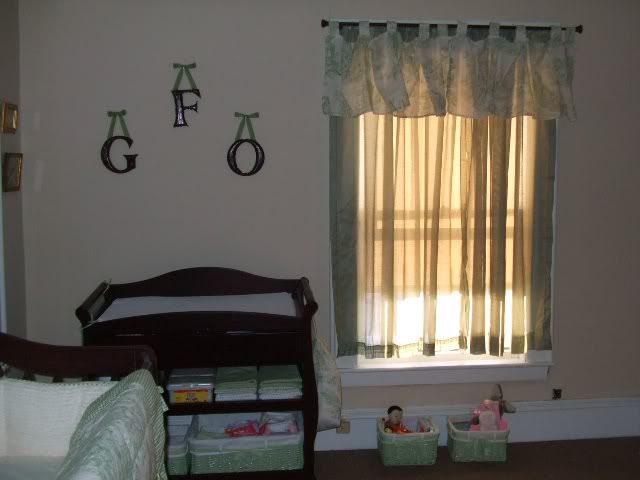 here...
The bed... not sure whyyy the greens do not appear to match, but they do IRL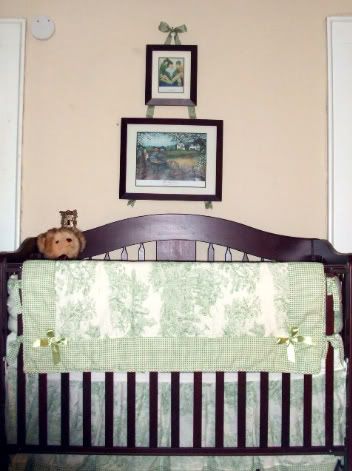 I'm iffy about the shelf... not sure whether it has too much crap or not enough...